RVYC Member, Ian Morgan wins the Lendy Cowes Week Super Early Bird Prize Draw
Published 11:36 on 11 Jan 2018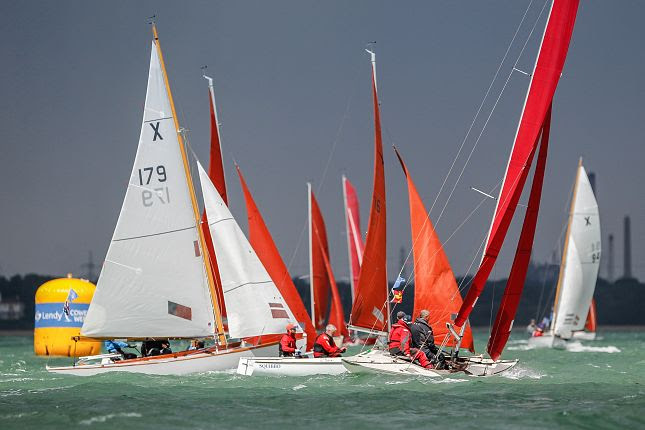 Image: Paul Wyeth
The Lendy Cowes Week Super Early Bird Prize Draw saw a surge of entries before it drew to a close on 29th December, which included 74 entries for the Squib Class.
A winner was randomly selected from the entrants list where Ian Morgan, sailing on Incognito in the Squib class received the good news that he had won the following prizes:
A Free Entry to Lendy Cowes Week 2018
£100 Bar tab at Cowes Yacht Haven main bar
£100 Bar tab at Cowes Parade Spinnaker Bar
Bottle of Westerhall Rum
ICOM handheld radio
A Musto Lendy Cowes Week Jacket
£200 TNG Swiss Watches Voucher
Ian commented on his win, 'On a dull dark, wet horrible January day to be told I have won is great. I am chuffed to bits and it's a good omen for Lendy Cowes Week. I sail at Cowes because I love the smell of the sea, the excitement of racing, the fantastic array of different classes of boat and where else at my age could I get such an adrenaline rush when we overtake other boats? The whole atmosphere at Cowes is very special and this year is the 50th Anniversary since the first Squib was built and that original boat number 11 is competing along with the best Squib sailors in the country in the National Championships. We even have a helm flying in from Australia to compete with 75 squibs already registered to race, it's very exciting and will make the starts a spectacle and very challenging, can't wait!'
Congratulations Ian, we hope you enjoy your prizes and have a great week sailing at Lendy Cowes Week 2018.
Last updated 22:36 on 16 February 2020